Offer your customers new investment opportunities
Build loyalty and offer in-demand products your customers are searching for.
An investment offering could take your value proposition to the next level for customers who are looking for unique and rewarding experiences. With the number of micro-investing accounts having more than doubled in FY21, it's clear customers are seeking everyday wealth creation strategies.
Everything you will need to build, launch and operate
Cache offers an end-to-end investment platform that includes everything you need to offer an investment product to your customers in an engaging mobile experience.
Empower your customers with Australia's #1 Investing-as-a-Service platform
Angel syndicates are marketplaces of startups and angel investors, where syndicate leads capture performance fees of up to 15-20% on capital raised through their networks. ​
Launch a syndicate that connects your unique deal flow with angel investors and secure a significant and growing carry interest over the startups in your ecosystem.
Boost customer engagement and satisfaction
Cache offers white-label investment products so you don't have to do all the work yourself.
You may want to launch a branded micro-investing app, so your customers can 'roundup' their purchases into micro-investments. Or, you may want to reward their purchases with fractional share ownership of your ASX-listed retail business.
​Whatever you're looking to achieve, we can make it happen for you utilising our powerful platform.
Build loyalty and brand advocacy behaviours
Help people take ownership of their finances and see how they reward you for it. Be the company that helps its customers work towards their most treasured and challenging financial goals. ​
Your returns are likely to come in many forms, including much more engaged and vocal customers who are only too happy to share your new offering through their own networks.
A branded investment offering will give you the edge you need in an increasingly competitive world full of noise.
Investment offerings for your employees
Employee share schemes exist for a good reason. Team members vested in your success are more engaged, aligned and vocal about your brand.
Cache can help power a range of compelling investment products aimed at your own employees, including share reward schemes. If your employees buy from your brand, you could reward them with fractional share ownership on every purchase. Or, you could simply offer a branded micro-investing and financial literacy app to help them at work and in life.
Let's add a new dimension to the relationship between your brand and all the people behind it.
Leverage our proven front-end capability to launch your product on our off-the-shelf white-label micro-investing app.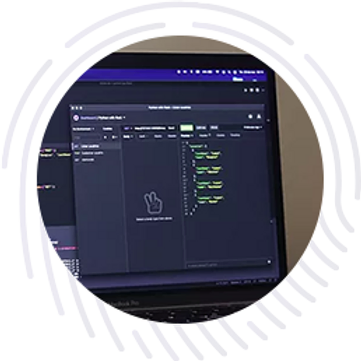 Leverage our proven front-end capability to launch your product on our off-the-shelf white-label micro-investing app.