Unlocking early-stage startup capital
Connect startups with investors through an Angel Syndicate powered by Australia's #1 Investing as-a-Service company.
If you have access to both high growth potential startups and aspiring angel investors, you can enjoy the great rewards that come from bringing the two together.
Create new sources of funding for startups and start your connections on an exciting and rewarding investment journey.
Startups need cash and angel investors need deal flow, but a startup raising over $1m simply can't spend time meeting with cheque sizes below $25k. Angels often miss out.
By giving an allocation to an Angel Syndicate, startups efficiently get their pitch deck in front of a large number of investors and let the syndicate onboard smaller cheques.
Angels sign up to receive exclusive deal flow in a cheque size they can afford.
Syndicates benefit by capturing carry on all capital raised through their syndicate.
Angel syndicates are marketplaces of startups and angel investors, where syndicate leads capture performance fees of up to 15-20% on capital raised through their networks. ​
Launch a syndicate that connects your unique deal flow with angel investors and secure a significant and growing carry interest over the startups in your ecosystem.
Outsource regulation and compliance
The hardest and most risky part of running a syndicate is the regulation and compliance burden. Outsource your risk to a partner with a robust compliance framework and a track record of success in both retail and wholesale markets.
Cache also provides AFSL and licensing support to its syndicates on its platform where required.
Add new value to customers
With the low interest rate environment here to stay, offering an accessible product that enables customers to earn market returns compared to the current term-deposit offerings adds tangible value to your customers.
​Be the bank that helps customers build wealth and financial literacy in all economic conditions. An all-weather friend in long-term wealth creation. Add value beyond current expectations of retail banks.
Enjoy the efficiencies of scale from day 1
Angel syndicates can be finicky and require expert administrative and operational support: from KYC processing and wholesale investor checks, fund administration and custody arrangements, to deal notes and investment documents.
Build the confidence of your investor community by partnering with a company that has robust frameworks in place to deliver administrative and operational excellence from the day you launch.
Leverage our proven front-end capability to launch your product on our off-the-shelf white-label micro-investing app.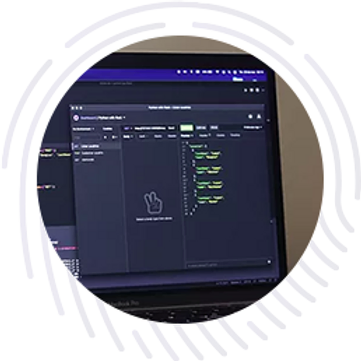 Leverage our proven front-end capability to launch your product on our off-the-shelf white-label micro-investing app.