Investment solutions for retail banking
Cache provides retail banks with the ability to acquire and engage new customers with innovative micro-investing products.
A key focus for retail banks is the acquisition of new customers and the engagement and retention of existing customers.
Micro-investing products enjoy high customer demand and low onboarding friction and can become efficient customer acquisition engines.
Micro-investing apps are coming
Micro-investing products are the next big thing in retail banking. Cache can be your experienced partner in designing, building and operating a fully-featured, compliant and scalable micro-investing product.
We understand retail banking and your requirements; we operate within enterprise-grade infrastructure, data security and risk management frameworks to ensure we can deliver an innovative new product without compromising on your quality standards.
Attract & onboard new customers
Attracting new customers is a critical function of all growing retail banks. Cache helps you offer innovative products that are relevant and attractive to your customer.
Especially with Gen Z and Gen Alpha being key customer segments of the future, a branded micro-investing product can help position your bank for the future of the industry.
Reduce customer acquisition costs
Micro-investing products have a considerably lower cost of acquisition compared to other more traditional financial services products.
Your micro-investing product to engage and nurture new generations of banking customers through a compelling mobile first user experience and an innovative new value proposition.
Add new value to customers
With the low interest rate environment here to stay, offering an accessible product that enables customers to earn market returns compared to the current term-deposit offerings adds tangible value to your customers.
​Be the bank that helps customers build wealth and financial literacy in all economic conditions. An all-weather friend in long-term wealth creation. Add value beyond current expectations of retail banks.
Retain and engage customers
Investing products also enjoy high engagement and retention metrics as customers login to view the recent performance of their portfolio and seek to build wealth over the long-term.
​Micro-investing apps will increasingly feature in retail bank offerings and Cache can help you get ahead of the curve.
Leverage our proven front-end capability to launch your product on our off-the-shelf white-label micro-investing app.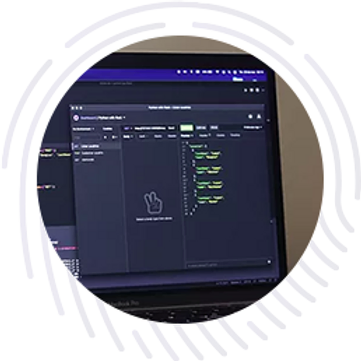 Leverage our proven front-end capability to launch your product on our off-the-shelf white-label micro-investing app.