Investment solutions for super funds
Drive member acquisition, engagement and retention with a micro-investing product powered by Australia's #1 Investing-as-a-Service company.
A key focus for super funds is member engagement and retention. It's not easy when their next withdrawal might be 30 years away.
Micro-investing products enjoy high customer demand and engagement. Be a super fund that sees members interacting with their portfolio daily.
Investing apps for super funds
Super has been the ultimate 'set and forget' product for far too long. The industry suffers from low member engagement and satisfaction since balances are generally not accessed until retirement.
Offering a branded micro-investing product introduces a completely new dimension to the relationship between funds and members. With a Cache-powered investment offering, super funds can finally help build short-term wealth for members too.
Acquire new members at scale
Superannuation is an industry plagued with high acquisition costs (often over $200 per member) and many funds struggle to drive membership growth without heavy employer cooperation. ​
By contrast, micro-investing products are a large and growing industry that enjoys very low acquisition costs. By offering a micro-investing product (outside of super), funds can rapidly drive membership growth and increase market share.
Improve end-of-job retention
One of the ​most common reasons a member changes their superannuation fund is because they changed their employer. Their new employer puts a standard choice form in front of them and they sign.
Superannuation providers can improve brand loyalty and retention through these challenging times by deepening the relationship with their members – including by adding a mobile-first micro-investing product to their offering.
Daily engagement with your members
Member engagement is notoriously poor throughout the superannuation industry. Become the fund members love, by offering an app they will actually use everyday.
Incorporating a micro-investing product into your offering can drive engagement higher as your members transact more regularly and form a more intimate relationship with their investment portfolio.
Help your customers learn investing best practices
Investing products also enjoy high engagement and retention metrics as customers login to view the recent performance of their portfolio and seek to build wealth over the long-term.
​Micro-investing apps will increasingly feature in retail bank offerings and Cache can help you get ahead of the curve.
Leverage our proven front-end capability to launch your product on our off-the-shelf white-label micro-investing app.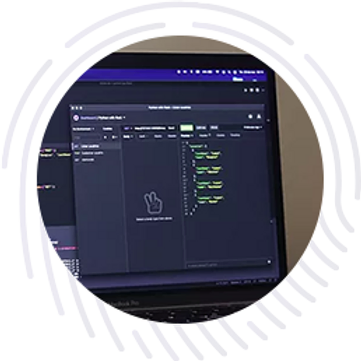 Leverage our proven front-end capability to launch your product on our off-the-shelf white-label micro-investing app.